Alright. That's it.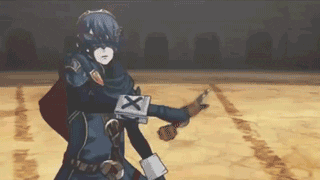 <![if !IE]><![endif]>
Iron Joe wrote:Oh, yes, I know, Fire Emblem is popular in Japan and nowhere else. Just like MOTHER and WarioWare. You don't see that shit getting more characters than Zelda.
INB4 Ashley. Already addressed about Mother in the post above. And while Fire Emblem games are for sure more popular in Japan, they have had a decent following here until Awakening, when they fucking exploded in popularity for the west. And before you say so, no, that fucking isn't because of Smash.
Bonus round:
http://www.vgchartz.com/game/6151/warioware-smooth-moves/
https://en.wikipedia.org/wiki/Fire_Emblem_Awakening#Sales
http://www.destructoid.com/fire-emblem-awakening-global-sales-near-2-million-292782.phtml
And this doesn't track digital and used copies man.
There is no reason why K. Rool would not work. He's got moveset potential running out of his ears and is one of the most highly requested characters not on the roster yet. Fire Emblem already had too many characters, and then they added another one.
<![if !IE]><![endif]>
ShadMorgen wrote:Sakurai, iirc, even went on board to say that a lot of the mii fighter costumes were a compromise to fighters that wouldn't work.
If you don't like that, make your own fucking Smash game bro. Stop salting all over with your baseless hatred, it's childish.
Fire Emblem owes its existence to Smash. Not the other way around. Smash doesn't owe Fire Emblem any favors.
This is fucking lol worthy. Like, SERIOUSLY. Fire Emblem started in 1990 in case you didn't know. That's a LONG ass time. Longer than Smash funnily enough. Smash is partially responsible for bringing it over here, yes, but THAT'S IT. It would still be chugging along mostly the same even if it didn't. Awakening is what pretty much saved the franchise because of it's massive changes. If anything, Smash owes a large portion of it's roster to Fire Emblem.