Anyone ever heard of Dinosaurs Attack!
If so it began as a Trading Card series before before comics itself. So for those who like Dinosaurs. I'd say you'd like this series very much.
http://en.wikipedia.org/wiki/Dinosaurs_Attack!
Here are examples of the Trading Cards.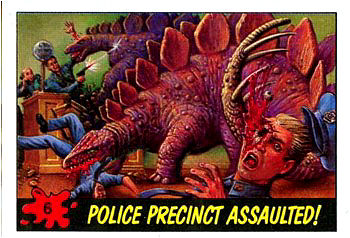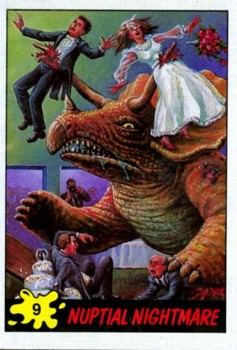 And then issues of the Comic Series done by IDW. The company who is doing Godzilla Comics like Rulers of Earth and Legends.